I swear I want to marry
Diane
. She has some of the most simple and cute recipes EVER! Check out these super cute rabbit cupcakes that she made.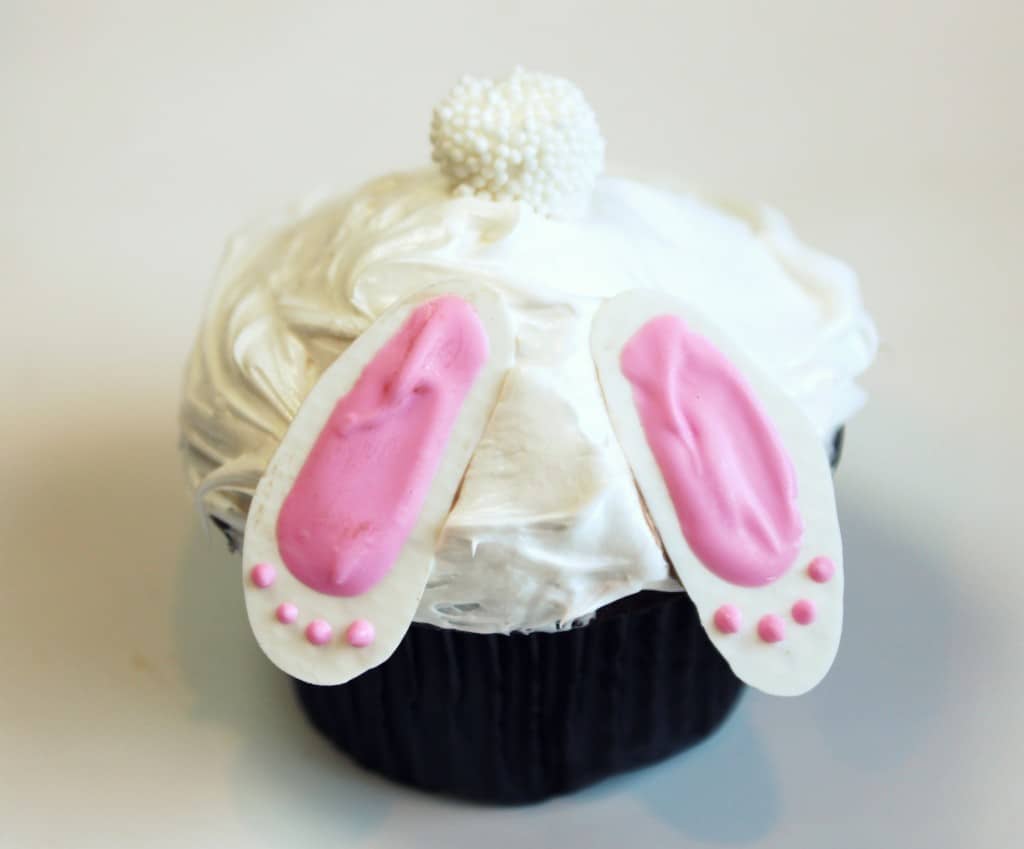 Just make your cupcakes as usual. Any color or flavor will work! Melt some white chocolate and, using a toothpick or plastic bottle, make oval feet by placing the chocolate on wax paper. While that is cooling, melt some pink candy melts. Once the white chocolate has completely cooled, add some of the pink candy melts with a toothpick to form the pads of the feet. Then let the feet chill. Take a mini-marshmallow and moisten it, then roll in non-pareils. For the grass, Diane says she used edible grass that is available at Easter time. If you can't find any edible grass, you can melt some green candy melts and use a toothpick to make grass "lines", too!
See?! I told you... super simple and cute!
Images and recipe from Created by Diane.