'Cause Friday is the first day of
Spring!
Yesterday was relatively warm in comparison to the last couple of days so we took a little walk to the park right next door to our house. (Actually it's next to the field that next to our house, but....) I guess you can call it a park. It is so run down! I plan to find out who is responsible for the up keep and ask why this park looks
NOTHING
like the park in town. There are swings which are in pretty good shape since the last time we lived here. A couple of years ago, there were no swings at all. There is one slide and a set of monkey bars. The basketball court (ha!) has a tree from the recent ice storm laying on half of one side and the concrete pad is in desperate need of some repair. There is one picnic table. The park does have a baseball field, but the bases are all dry rotted and falling apart. The diamond is just a muddy patch with little sprigs of grass here and there. The lights DO work, but only a few of them came on. Just a little TLC and this park could be a great place to play with our kids. Right now it's just an OK place to play...
In the midst of that, I noticed that Spring is coming. And she is getting here more and more everyday...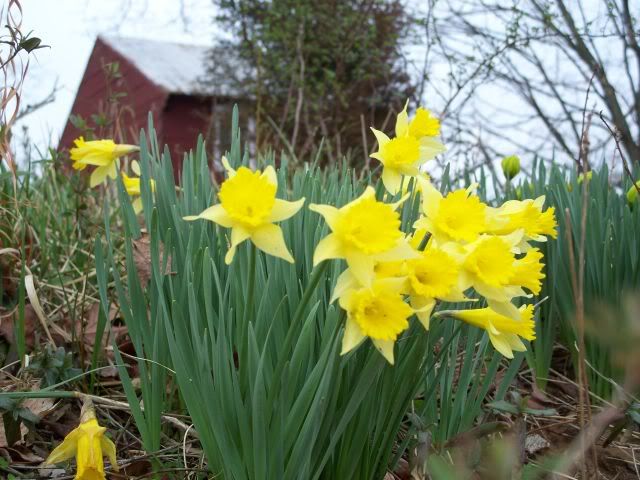 Spring just has a way of making everything feel refreshed and new and good.