My friend,
Cam over at Journey Wildly
, has a father-in-law that is one awesome photographer! I've seen several of his photos and I only wish I could take photos as well as he does.
So, I'd like to encourage EVERYBODY to purchase his new book! I can't wait to get my copy! With the economic friendly price of only $9.95, you should get one for yourself, your family, and your friends! It would make a great gift!
Check it out right here!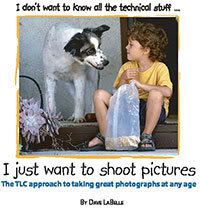 By Dave LaBelle