This woman is a great actress.
I find it infinitely unfair that she seems to be completely overlooked by "media" for her role in "Vicky Christina Barcelona". All you ever hear (or heard) was Scarlett and Penelope... I was left with the impression that they were Vicky and Christina.
SPOILER ALERT:
They aren't. Well, one of them is. Even on the movie poster....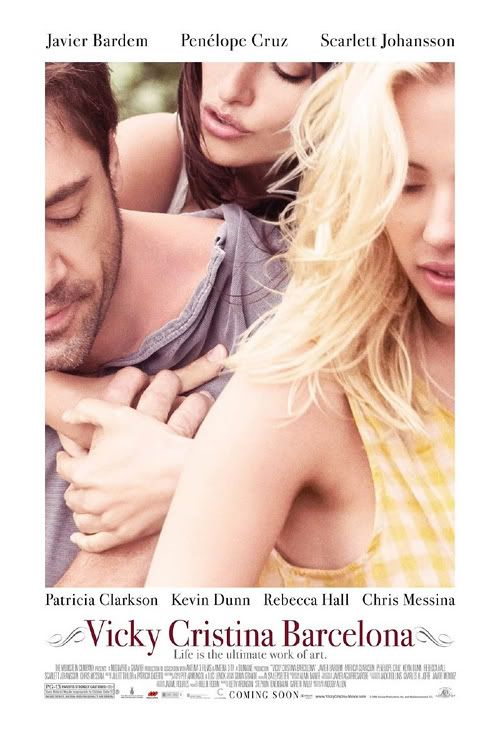 No Rebecca Hall. Her name is down there at the bottom. For goodness sake, she plays
VICKY
!!!! Couldn't you have at least put her name at the top? I mean no offense to Penelope Cruz, but she's barely in the movie. Her character is important to the story line, but really doesn't come in until close to the end of the movie. And she got
nominated for an Academy Award
???? I just can't help but want to stand up for Rebecca Hall and say,
"HEY! She played a part in this movie too!"
You may remember her best for her role as Alfred's wife, Sarah Borden, in "The Prestige".
Which, coincidentally, co-stars Scarlett Johansson. I love that movie (The Prestige) and I was pleasantly surprised to find her in "Vicky Christina Barcelona".
If you've seen the film (VCB), leave your feedback on whether you think she was "jipped" like I do or not. If you haven't seen it, do. It's a pretty good movie.