Today I'm hooked on...
Savannah, Georgia
!
The state, not the country... y'all!
Who wouldn't love to live at the end of this avenue of beautiful trees draped in Spanish moss??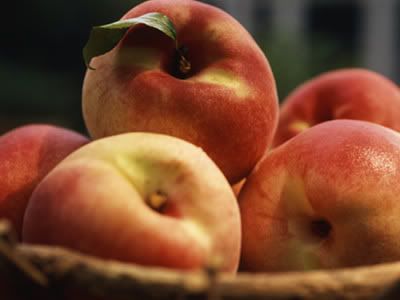 I can't wait to have some good ol' Georgia peaches!
We are currently trying to plan our summer vacation and while we know for sure we are going to visit my family in the great state of Florida, I'm trying to convince my hubby that stopping by a few places in Georgia on the way home wouldn't kill us! Plus, we've got some friends who are really, really, really wanting to move to Georgia and I need to brush up on my knowledge of the state.

The very first place I want to visit in Savannah is
Bonaventure Cemetery
.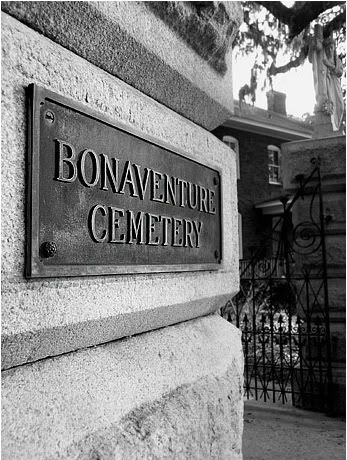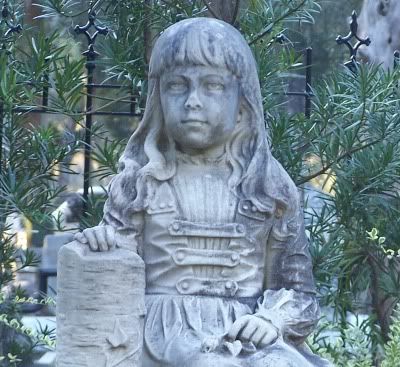 Who doesn't want to eat at the
Lady and Sons
?!?!? I love Paula Deen and I'd probably wait in line for two or three days to eat at her restaurant. In addition to these lovely places, I'd also like to just walk through the history that is Savannah. All the 20 something fountains, the old houses... I can't wait!!
Being so close to the ocean of course we'd have to visit places like
Tybee Island
and
Jekyll Island
.
Telfair Museum
would have to be a stop in our stay as well.
And last, but not least.....
the
Okefenokee Swamp
!
OK, so it's not exactly in Savannah, but you CAN NOT go to southern Georgia without taking a ride in a swamp buggy! Am I right, folks?!
Today I'm hooked on Georgia, what are you hooked on? Take a trip over to
Hooked on Houses
to see what other people are hooked on and take part in the
Hooked on Fridays
blog P-A-R--T-A-Y!! Oooo - oooo!
P.S. ~ Most of the images link to articles so check those out too...if you're interested that is!