We made sure to keep the kids up as late as we possibly could so they would sleep in on Christmas morning... They slept until about 7AM. We should be thankful that they slept that long, but I was hoping for at least an 8AM day. They sat and waited patiently for me to get the coffee going and get the camera ready.
I won't inundate you with millions of pictures of kids opening presents. I'll just give you a few...
Apparently the Girl Scout people feel that girls who wear a small in their pants are very, very tall girls. See below...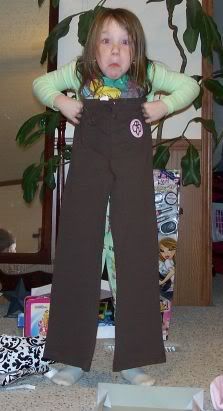 I must add that I have the greatest hubby in the world. He bought me Kate Beckinsale and food for Christmas. I love him.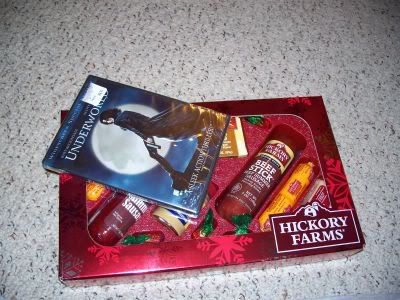 I bought the kids some wooden mind bending puzzles. Neil immediately took them all apart. With no regard for how to reassemble them... the result was at least an hour of all the adults trying to put them all together again...
Kaia's happiness came in a small pink package...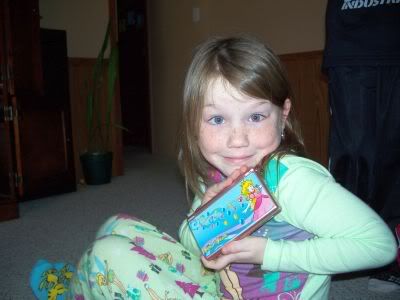 She wouldn't put it down. In fact, she still hasn't put it down.
So that was our Christmas in a nutshell. We also had my mom and step-dad over for dinner, but I forgot to take pictures. Can you believe that? I forgot to take pictures... I never forget my camera... It must be the old age setting in....
And speaking of old age...