Of course, you know that I am not sitting in front of my computer this morning typing out a blog. I wrote this days and days ago. I hope everyone is having a great Thanksgiving. If you are reading this instead of sitting in the living room watching your family members swear at the referees of the NFL football game on the TV or listening to them snore after eating too much turkey... shame on you! Get off the damn computer! Come back tomorrow and tell me what your reasons for being thankful are ... Here are mine...
One of the things I am
thankful
for is a friend who is WAY more organized than me. She,
Cam
, came up with writing out a weeks worth of posts prior to the week they are to be posted. A genius idea. For a while I was just posting everyday about things that were going on. Then nothing happened and I didn't know what to do. I was lost in blogger limbo. I am also thankful for just having her in my life for so many other reasons that I don't even know where to begin.
Cam is not the only friend who I am
thankful
for. I am thankful to still have
Jeep Chick
in my life. We "lost" each other for a few years. Yes, I said years. She was living her life, I was living my life. Then our lives came together again. She might say it's saa-weet. I would agree. She helped me through some stuff and she was always there when I needed her. I hope I can be there for her.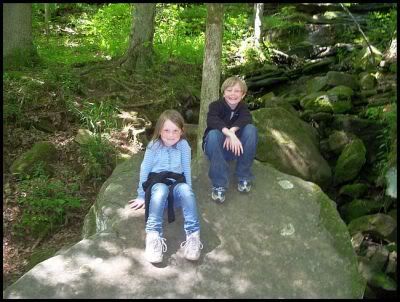 I am also
thankful
for my family. My husband is the greatest man, like ever. He works so hard to take care of his family. The kids are there to test every ounce of patience that I have, but I am so very glad they are in my life.
Additionally, I am
thankful
for the things people usually overlook. Sunlight, moonlight, stars, the wind, the Earth, clean water, trees, dirt, freedom of speech, the right to bear arms, the right to choose, democracy, waking up this morning...
Thankful
ness also comes in odd places... like toe socks, Milk Duds, Starbucks' Peppermint White Chocolate Mocha, Ramen noodles, flannel sheets and stuff like that...
Whatever you are doing today, take a moment to be...
thankful